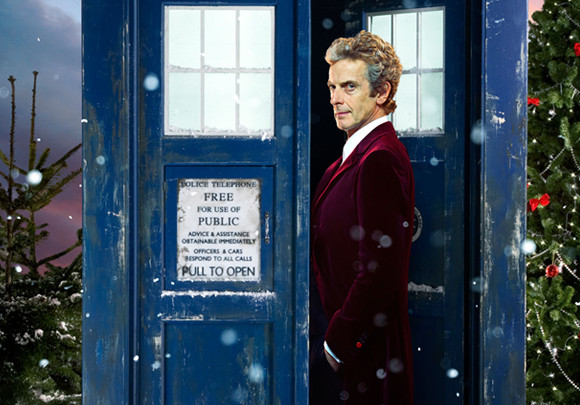 If fall is my favorite time of year because of new television shows, then winter is my second favorite time thanks to the mid-season shows that come on each year! There are two types of mid-season shows – the shows that are new and the networks are testing them out, so they run during an established show's break, and the shows that have actually found a place airing in the mid-season. These are usually shows with only a few episodes that make a good filler while we all wait for our favorite shows to return.
With the mid-season quickly approaching, here are a few of the premiere dates of shows you definitely won't want to miss!
Not in an area where these channels are available? Use MediaHint to unblock these pesky "not available in your area" issues!
Galavant Premieres on January 3rd at 8 PM (EST).
Watch Online at: ABC.com, Hulu.com
Last year, Galavant premiered as a four-week, limited series, but thanks to rave reviews this raunchy, musical comedy has received a second, longer (at least by a week) season. You can expect more musical numbers, more dancing, and certainly lots of laughs. This is one show you won't want to miss.
Agent Carter Premieres on January 5th at 9 PM (EST).
Watch Online at: ABC.com, Hulu.com
Hayley Atwell first appeared as Agent Peggy Carter in the Captain America movies. The show, which begin as a limited series, and is now in its second season, takes place after Peggy's relationship with Captain America when Peggy is stationed in New York City. Season 2 promises to be equally as exciting, with an added change of moving the crew to Los Angeles. If you haven't see Agent Carter, make sure to check it out because it's the best Marvel show on TV today.
Showtime's Shameless Premieres on January 10th at 9 PM (EST)
Watch Online at: Showtimeanytime.com, Hulu.com (with Showtime subscription)
Season 6 of the dysfunctional Gallagher family is sure to be as frantic, crazy, and funny as it's always been. This is one of the few shows that continues to get better as it goes along. This season, Debbie finds out if she is pregnant, Carl comes home from jail, and Fiona tries to hold the family together by the skin of her teeth. If you're looking for a good dramedy, Shameless is definitely going to be right up your alley.
BBC One's Call the Midwife & Doctor Who Christmas Specials
Both shows Premiere on Christmas Day.
Watch Online at: BBC iPlayer or older episodes through Netflix.com
Call the Midwife is a lovely show that follows a group of midwives that work in one of the poorest areas of London's East End in the 50s. The show is based on the best-selling memoirs of Jennifer Worth. While previous episodes of Call the Midwife are not available on BBC's iPlayer (only new episodes appear) you can catch them on Netflix.
Doctor Who Premieres at 5:30 PM
Watch Online at: BBC iPlayer or older episodes through Netflix.com or Hulu.com
Not only is any Doctor Who Christmas Special a cause to celebrate, this one is even better because they are bringing back River Song! Doctor Who is the fabulously campy series about a time lord that travels throughout time and space with his human companions. If you've never seen it, you can catch new episodes through BBC's iPlayer or older episodes on either Hulu.com or Netflix.com.
iTV's Downton Abbey Christmas Special Premieres on Christmas Day at 8:30 PM
Watch Online at: iTV.com or watch older episodes through Amazon.com
This Downton Abbey Christmas Special is sure to be bittersweet as it is also the final episode of the award winning series. The series follows the Crawley family and their servants starting in the early 1900s, just around the sinking of the Titanic. The story is fantastic and the acting is even better. In the US you can catch episodes on PBS or through Amazon Instant Video. In the UK or with MediaHint, episodes air on iTV.
These are just a few of the great mid-season shows coming out. When the snow starts falling we're certain you will be sure to find something to keep you entertained using MediaHint.