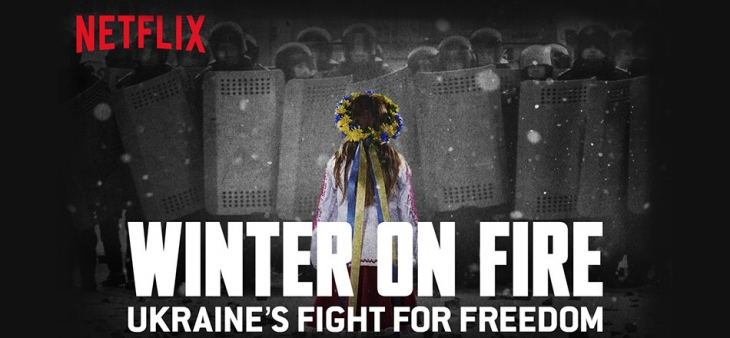 With autumn in full swing, it's the perfect time to sit on the couch and snuggle up with a cup of cocoa while watching Netflix on the television. This month, Netflix has added a number of great films, so there is no shortage of movies or new television series' to watch.
Some amazing films for everyone in the family have been added including Charlie and the Chocolate Factory, The Bourne Supremacy, Batman Begins, and Alexander. Along with movies, new television shows and seasons have been added like The Great Food Truck Race, House Hunters Renovation Collection, and new seasons of The Vampire Diaries and The Originals, among others.
If you find there is so much to watch you just don't know what to choose, here are a couple of ideas for your next Netflix movie night.
Beasts of No Nation (2015)
Beasts of No Nation is an incredibly powerful film about the horrors of child soldiers trained to fight in wars. This film holds a special distinction for Netflix as it is the first Netflix original fictional film to be released. Directed by Cary Fukanaga (True Detective), Beasts of No Nation stars Idris Elba (Luther) as Commandant. The story follows Agu, a young boy that is forced to flee from his village and ends up being taken in by a rebel faction. The Commandant takes young Agu under his wing and teaches him all he needs to know to rise up as a soldier in the militia, no matter the cost.
Winter on Fire (2015)
Another Netflix original, though this time a documentary, Winter on Fire: Ukraine's Fight for Freedom, was also released earlier this month. This gripping film details the events that occurred in the Ukraine over 93 days in 2013 and 2014. At the time, there were a series of student demonstrations supporting European integration that went horribly wrong. The protests turned violent and the results of what happened in those 93 days led to the public requesting the resignation of the President, Viktor F. Yanukovich.
American Pie (1999)
If you're looking for a laugh, American Pie is sure to provide one or two. The film offers a hilarious look at a group of four friends that are high school seniors. As it is their last year of school, the guys make a pact to lose their virginity before the end of the school year. American Pie launched a number of sequels and put a number of stars on the map including Seann William Scott, Chris Klein, Alyson Hannigan, Mena Suvari, and Jason Biggs.
Curse of Chucky (2013)
Curse of Chucky is the sixth installment in the Child's Play series, about a Good Guy doll that is possessed by a serial killer. You can bet that nothing looks scarier than a miniature sized serial killing doll! In this newest installment, it's been 25 years since the events of the last film, and Chucky arrives in the mail to Nica Pierce. From there, it's a fight for the life of her family as Chucky begins killing them off one by one.
These are just a few options from the U.S. version of Netflix, currently supported by Media Hint. However, in the coming weeks and months you will have the option of choosing other Netflix territories and watching the Netflix catalog in those countries as well. Look out for this new feature in the future and you'll never have to worry about finding something to watch again!